Scots College, Wellington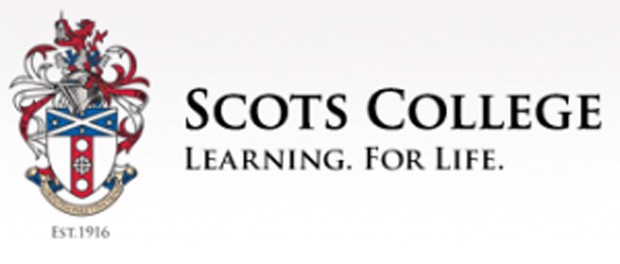 In trying to understand how critical literacy is learned and taught in New Zealand, I was keen to visit a school where critical literacy and global citizenship are prioritised across the curriculum. The Scots College in Wellington seemed an ideal choice because it places service learning and citizenship at the core of two education systems – the International Baccalaureate and the New Zealand Curriculum.
Arriving at Scots was something of a homecoming – I was greeted by boys in kilts, pipers and Fergusson tartan carpets throughout the school. Although Scottish by foundation, the school is very much a New Zealand institution proud of its own accomplishments and independent from any formal links with Scotland. I was welcomed by the Head of Senior School, Matthew Bertram who gave me much interesting background information on the school, its location and its educational vision. 'The young men of Scots are expected to give of their best in all they do, have sound values and put something back into their communities.' He explained how important it is for students to leave the school equipped with skills which allow them to operate both functionally and critically in the wider world. He believes that critical literacy is implicit in the teaching across Scots College at all levels and that teachers may be delivering critical literacy through History, Classical Studies or Theory of Knowledge without necessarily naming it as an explicit learning objective. This lends support to the body of opinion which views critical literacy education as a cross-curricular skill development rather than as a discrete subject.
Matthew had arranged for me to meet Victoria Papadopoulos – a dynamic and passionate Leader of History, Classical Studies, Theory of Knowledge and Debating. Victoria mentioned some curriculum activities which, in her opinion, help develop the 'transformative' elements of critical literacy in students e.g. a topic in the IB Middle Years Program which looks at how businesses help communities. In this topic, students have to identify a community with a need then design a product which meets this need and performs some positive role in realising social justice for the community concerned. This imaginative and creative approach to the teaching of Humanities and Social Studies helps students engage in real and valuable ways with the world around them and, according to Victoria, causes students to critically reflect on the power relations within society. Some are then motivated to take action to redress inequalities: a Scots student was recently selected as the youngest member of the New Zealand Youth delegation to the Hague International Model Union Nations Conference. For more information, see Page 21 http://www.scotscollege.school.nz/sites/default/files/uploads/About/Publications/Quad/SC_December_Quad2013_web.pdf
In Victoria's opinion, agility and flexibility when planning and delivering courses is crucial to the engagement of learners, particularly in Theory of Knowledge. She recently redesigned her scheme of work in response to the events in Syria which, she felt deserved to be discussed, debated and evaluated by students in her classes. They performed debating tasks trying to determine the location of truth by critically analysing media coverage and seeking to move beyond a blame culture. Acknowledging the potentially sensitive nature of such discussions, Victoria cautioned that professional judgement is vital when introducing and facilitating activities of this sort. This underlines the importance of adequate training for teachers in delivering critical literacy education. So to the New Zealand Ministry of Education…